THOKOZANI ACCOMMODATION
The style of the Thokozani Cottages are a combination of basic modern with a hint of African flair. Spacious and uncluttered rooms with modern and large en suite bathrooms allow the guests to feel liberated in their place of stay. Breathtaking views of the farm, bluegum trees, the lake and patchwork vineyards in the distance all contribute to the most relaxed and tranquil stay possible.
ON SITE RESTAURANT
Aan Tafel on Diemersfontein Estate caters for all guest meals, and breakfast is included in all stay-over packages. Guests are welcome to choose if they would like to enjoy lunches and/or dinners at Seasons, alternatively our reception can recommend other places to dine in and around Wellington and Paarl, and will also reserve your bookings, should you so require.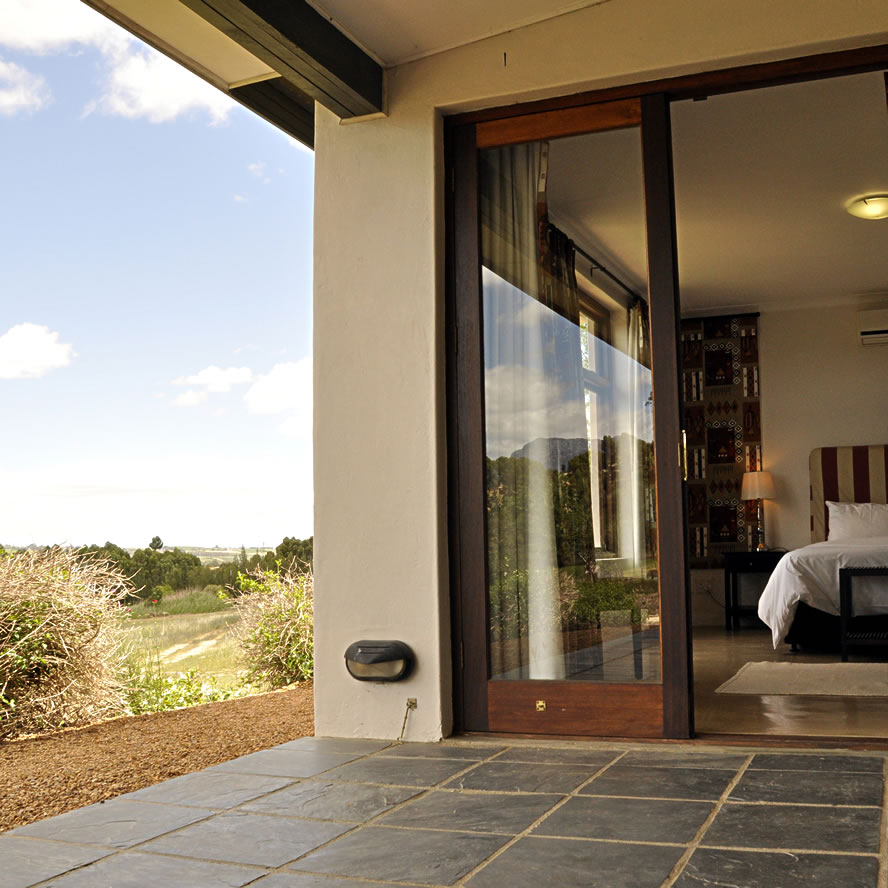 CONFERENCE ACCOMMODATION
In total, the rooms available at Thokozani Conferences at Diemersfontein include, Sleeping 29 pax single or 21 double rooms (sharing), Thokozani Cottage A: 6 rooms, all en-suite (Sleeps 12 sharing or 6 single), Thokozani Cottage B: 5 rooms, all en-suite (Sleeps 10 sharing or 5 single), For larger groups, the rest of the guesthouse accommodation is made available – including the Diemersfontein Garden cottages, as well as the Manor House rooms.